Conference on New Technologies in Education
Edcrunch Glocal —
DESIGNING A NEW

EDUCATIONAL EXPERIENCE

Past December 7-8, 2021
Globally
Online broadcasting from studios in Europe, Asia and America
Locally
In person at the site in
Almaty
Choose the track
At the call of the heart, professional preferences
or the request of the employer.
Early Childhood
For teachers and parents who care about the psychological comfort and health of the child, are interested in modern methods and technologies of education, taking into account preferences, potential and individual characteristics.
How to choose a method of early development for preschoolers.
How to create the right children's animation content, applications, platforms, without going beyond the boundaries of what is allowed.
How children do not lose themselves in the digital world and use the digital environment safely.
Social and emotional intelligence and other key skills of the XXI century.
How to tame digital technologies and turn gadgets into an accelerator of a child's abilities.
School Education
For employees of schools, gymnasiums and lyceums who strive to create an effective educational environment appropriate to the level of each student's development and interests.
How to implement a methodological approach following the technological transition based on the experience of 2020.
How to design individual educational trajectories that take into account the characteristics of each student.
How to select digital learning and management tools that are accessible and useful for administration, teachers and students.
The potential of new technologies in school — from artificial intelligence to voice assistants.
Revolutionary formats of school education in the post-covid era.
Higher Education
For university employees and managers who are looking for new models that meet the challenges of the time.
How to design educational programs in different formats, how much it costs and what resources are needed for this.
How to use online content, games and simulators and develop such tools on your own.
How to provide students with equal opportunities through personal trajectories and adaptive learning.
Public-private partnership opportunities — from enrollment, training and support to employment.
Evolution of models for obtaining and confirming knowledge: microcredentials, degrees, badges, certificates.
Corporate Education
For personnel development specialists in small companies and large corporations who prefer development to hunting.
The future of HR technologies and corporate training.
How to use digital tools to train employees, evaluate and consolidate new skills in the workplace.
How to choose and implement technologies for continuous professional development and competence development.
The impact of HR analytics on business decision-making.
How to create training content quickly.
How to teach employees to learn.
EdTech
For representatives of EdTech companies that can offer breakthrough solutions to education system.
What is happening in EdTech: global and local trends.
How to scale a business without losing quality.
How to choose an effective business model and enter international markets.
How to attract investments and effectively invest them in different education systems — from preschool to continuing education.
Prospects and threats of public-private partnership.
Program
Still making up the program, please check back later!
ОК!
EdCrunch
Glocal Speakers
This year, you can meet more than 300 experts,
setting the agenda in the world education.
Speakers
Not all speakers are here yet, we are conducting a census!
ОК!
EdCrunch Glocal
Participation Formats
ONLINE ON EDCRUNCH
INTERACTIVE PROGRAM
24/7 from any place in the world
Two days full of context on seven channels in parallel
Practical seminars, expert sessions, panel discussions and master classes within the framework of five tracks.

EdCrunch Stage — we discuss global issues of education and new technologies.

EdTech Cases — representatives of EdTech companies show how their solutions work in real life.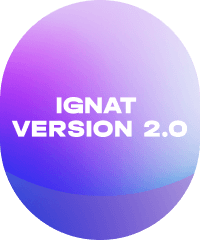 Smart algorithm and
personal trajectories
Add performances to your favorites,
and we will recommend other events based on your interests and send notifications before you start.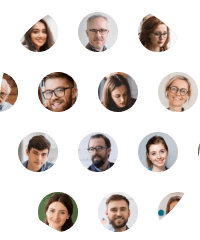 Networking among
20,000 participants
All in one place without barriers: write to a speaker with a million subscribers, send a smiley face to the Minister of Education, find an investor from Silicon Valley and listen to the ideas of a young teacher from Voronezh.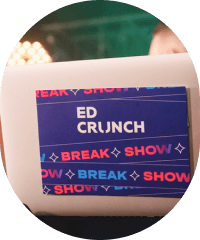 Online breaks
EdCrunch Break
Educational breaks in the edutainment format. Inspiring stories, music, announcements and votes, blitz interviews with opinion leaders in education.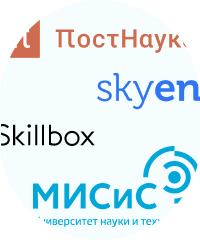 Online exhibition of
EdTech companies
Online exhibition of technologies and innovative solutions in education. Get to know EdTech products and their creators, enter into partnerships, and negotiate
with suppliers.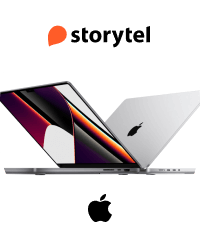 Prizes and gifts for
the most active participants
Watch events, chat in chats and ask questions. All this will help you earn experience and get prizes — from a Storytel subscription to a MacBook Air.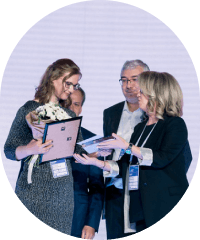 Awarding the winners
of competitions
EdCrunch Award is an online course competition.
EdCrunch Award Product is a competition for the best educational products.
GESAwards is an EdTech startup competition with a final in London.
In person at the
Rixos Almaty Hotel
Almaty, Republic of Kazakhstan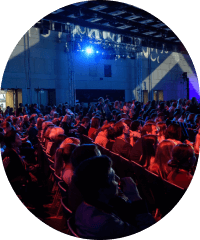 EdCrunch Stage —
hall for 600 participants
Russian and international experts will share best practices, discuss global issues of education and new technologies. All in the format of panel discussions, battles and presentations.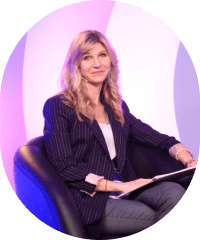 Networking among speakers and participants
No barriers to communication. Meet in the networking areas on the site and communicate with the speakers during and after their performances.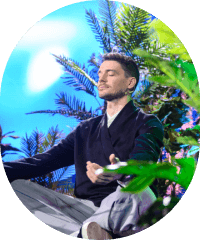 Entertainment and educational program
Interactive lectures, performances of artists, theatrical productions are prepared for the participants.
EdCrunch News
Practical tips from stars
and experts in education

Discussion of
EdTech trends

Event announcements, gifts and
discounts from our partners
Thank you for your interest!
EdCrunch Glocal broadcast recordings
15% discount when buying
three or more accesses
"Recordings of conference"
Access to recordings of the EdCrunch Glocal broadcast throughout the year
SOLD OUT!
Tickets in this category have already expired!
Please choose another category.
ОК!
Free ticket to
EdCrunch Glocal
How do I get a free ticket to EdCrunch Glocal under the quota for state educational organizations?
Register or log in to the personal account of the interactive EdCrunch platform.

Confirm that you are an employee of a state educational organization (upload a certificate from your employer issued no earlier than 3 months before uploading).

Share your plans to attend EdCrunch Glocal on social networks so that those who are interested in it will not miss the event. This is an optional condition, but we primarily consider applications with publications on social networks in which you tell why you want to participate in EdCrunch Glocal.

As soon as our manager checks the documents, you will be sent a notification to the email address specified during registration.
The number of places for free face-to-face participation is limited. If there are no more places for full-time attendance of the conference, but your application will be processed according to all the requirements, we will provide you with access to online participation in EdCrunch Glocal.
What our speakers say
about the conference
Feedback from participants
about previous conferences
Become a partner
If you want to become a partner of the EdCrunch Glocal conference, please write to us.
We will contact you to discuss the details.