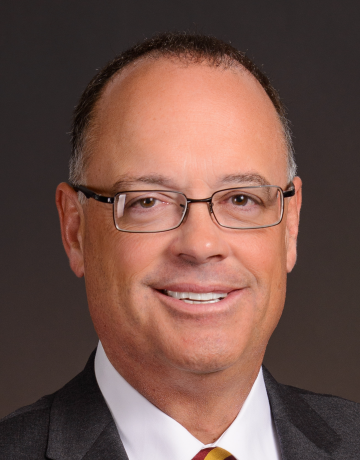 Rick Shangraw
President, Cintana Education, USA
Dr. Rick Shangraw has spent most of his career scaling organizations while at the same time improving the quality of organizational outcomes. At Cintana Education, he is the executive sponsor for partnerships in Eastern Europe and Central Asia. In this role, he currently serves as the Founding President for the American University in Kyiv. He also oversees Cintana's professional services teams. Prior to Cintana.

He spent 15 years as a senior executive at Arizona State University (ASU), which U.S. News and World Reports ranks as the most innovative university in the country. From 2016 to 2019, Dr. Shangraw served as the founding chief executive officer of ASU Enterprise Partners, leading the movement to ensure and evolve higher education through entrepreneurship. He became CEO of the ASU Foundation for a New American University in 2011 and directed its expansion and transformation into ASU Enterprise Partners – reimagining fundraising to create a diversified revenue generation model for ASU. During his nine-year tenure, ASU Enterprise Partners grew its assets from $500 million to $1.5 billion, spanning five subsidiaries raising resources through philanthropy, real estate, technology transfer, applied research, and spinoff incubation. The organization also generated more than $900 million in new gifts and commitments, earned Charity Navigator's coveted four-star rating for eight years of his tenure and received recognition for its commitment to transparency by GuideStar USA.

Dr. Shangraw previously served as senior vice president for research and innovation at ASU, establishing ASU as one of the fastest-growing research enterprises in the United States, with research expenditures ranked 7th in 2019 among American universities without medical schools.
Выступления спикера
7 December, 16:30 - 17:10