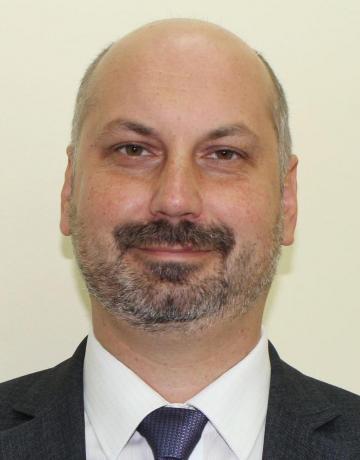 Almaty, Rixos Hotel Almaty
Alexey Golubitskiy
Director, "School of the Future" of the village of Bolshoe Isakovo, Kaliningrad region, Russia
Alexey worked as a researcher at the Atlantic Branch of the Institute of Oceanology of the Russian Academy of Sciences, Vice-Rector for Foreign Economic Activity of the Institute of Retraining of Agribusiness Personnel.

As a hobby, he taught ecology at the village school in Bolshoe Isakovo, in which he became the director, feeling that this was his purpose.

The main values of "School of the Future" are openness, effective networking, academic autonomy of the teacher, individualization and digitalization of education, richness of the educational environment. The school is a federal innovation platform, the winner of the All-Russian competition "The best inclusive school".

In 2013, he became the silver medalist of the All-Russian competition "School Director". 10 years ago, the school was one of the first in the country to abandon paper gradebooks. Now it actively tests, approves and implements many well-known digital platforms and products in the educational process.
Выступления спикера
7 December, 12:20 - 13:00
Almaty, Rixos Hotel Almaty