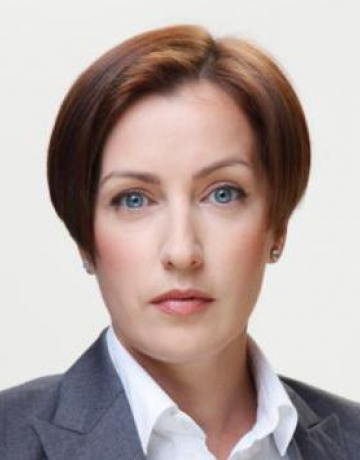 Almaty, Rixos Hotel Almaty
Yulia Pankratova
Art historian, exhibition reviewer and professional museum visitor, author of the "OH! MY ART" Youtube channel, Russia
Yulia Pankratova was born on March 24, 1977 in Moscow. In 2000, Yulia graduated from the Faculty of Journalism of Moscow State University, by defending her degree diploma on the topic "Problems of television criticism in mass media." During her studies, she worked in numerous media outlets, wrote articles for local newspapers, hosted a morning show on the 106.8 FM radio station, and worked on articles about television in the "Isskustvo Kino" magazine. In 1999 she joined the NTV television company. She was an international editor, worked in TV programmes "Utro na NTV" and "Segodnya" with Petr Marchenko. She was a correspondent for the fashion information service in the "Namedni" TV programme with Leonid Parfyonov.

From September 2004, she became the host of the TV programme "Strana i mir" together with Anton Khrekov, replacing Yulia Bordovskikh. In 2005 - the presenter of the news segment of the "Segodnya" programme (broadcasts at 19:00 and 22:00) together with Anton Khrekov. She left NTV in January 2006. In February 2006, she begame the host of morning news broadcasts on Channel One. Then she became the host of "Novosti" at 12:00, 15:00 and 18:00 alternating with Dmitry Borisov. Sometimes she was a substitute host of the Vremya TV programme, including during the summer season.

In October 2006, she worked as a moderator of phone calls in the Direct Line with Vladimir Putin TV programme. She became famous thanks to the interview with Mickey Rourke, which was aired on March 10, 2009 as part of the Vremya TV programme.

Since November 2015 she has been studying "Theory and history of arts" at the St. Petersburg State Academy of Fine Arts.

On September 27, 2017, together with her sister Vita Talyana, she launched a YouTube channel about the art world called "OH MY ART". From April 19, 2018 to December 27, 2019, the project was broadcasted on the RTVI TV channel.
Выступления спикера
8 December, 14:50 - 15:30
Almaty, Rixos Hotel Almaty