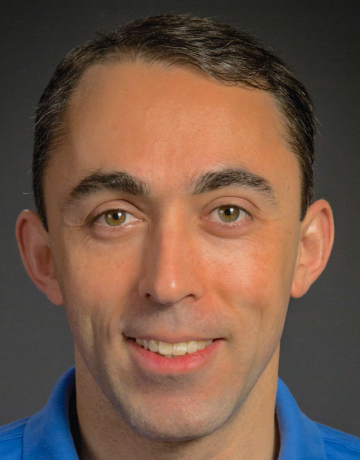 Yigal Rosen
Chief Academic Officer, BrainPOP, USA
Yigal is the Chief Academic Officer at BrainPOP, where he leads research and development to ensure BrainPOP products deliver on the promise of learning outcomes and academic gains. Yigal and his team lead the development of human centered AI/ML learning technologies, assessment design, analytics and efficacy research across all of BrainPOP products.

In addition to his role at BrainPOP, Yigal is leading the development of the first global creative thinking assessment for the OECD's Programme for International Student Assessment (PISA) 2022 at ACT and a Super Skills Lab research project at the LEGO Foundation.

Prior to joining BrainPOP, Yigal led research and development groups at Harvard University, Pearson and ACT. Yigal's research and development work has been supported by industry, ed tech and government agencies, including: Apple, Microsoft, Intel, LEGO Foundation, the U.S. National Science Foundation, and the U.S. Department of Education (NAEP-National Assessment of Educational Progress).

Yigal taught technology-enhanced assessment design at Harvard University Graduate School of Education and worked for over 10 years as a teacher in Math, Physics, and Computer Science in grades 5 through 12.

He obtained his Ph.D. degree in Learning Sciences and Measurement from the University of Haifa in Israel, being the youngest recipient of a doctoral degree in the University. Yigal was a post-doctoral fellow at Harvard University and at Tel Aviv University.

He is the author of over 100 peer-reviewed publications and served as a leading editor of the "Handbook of Research on Technology Tools for Real-World Skill Development".
Performances of the speaker
24 November, 13:00 - 13:50
Novotel Almaty, Calipso B
24 November, 14:00 - 14:50
Hotel Kazakhstan, Grand Ballroom