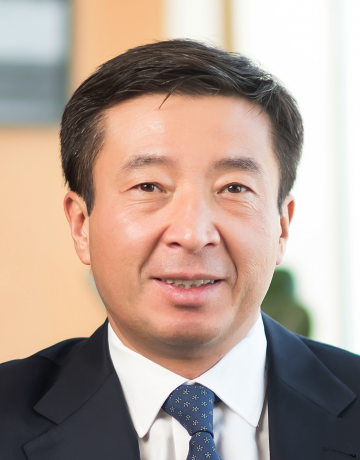 Berik Kaniev
Shareholder and Chairman of the Board of Directors, Lancaster Group, Kazakhstan
Berik Kaniev is a Kazakhstani entrepreneur and public figure.
Honorary Worker of Education of the Republic of Kazakhstan (2020), Chevalier of the Order of "Ormet" (2019). Awarded with the medal "Eren Enbegi Ushin" ("For Labor Distinction) (1999).

Social and charitable activities:

Trustee and Chairman of the Board of Directors of the Republican Physics and Mathematics School (RFMS) and initiator of one of the largest endowment funds for schools in the CIS.
Co-founder of the new Kazakh brand of schools "Quantum STEM School" - trilingual education in the network of Singaporean model schools.
Founder of the public fund "AirVision.kz".
President of the Republican League of youth football "Jas Qyran".
Co-founder of the "Children's and Youth Football League of Almaty".
Participant of the educational project "IQanat".
Participant of the charitable project "Mother's House".
One of the founders of the "Nurlana Kapparova" public foundation.
One of the founders of the "Nurlan Kapparov Graduate Fellowship Fund" at Harvard Kennedy School. Member of the Young Presidents Organization (YPO), Kazakhstan.