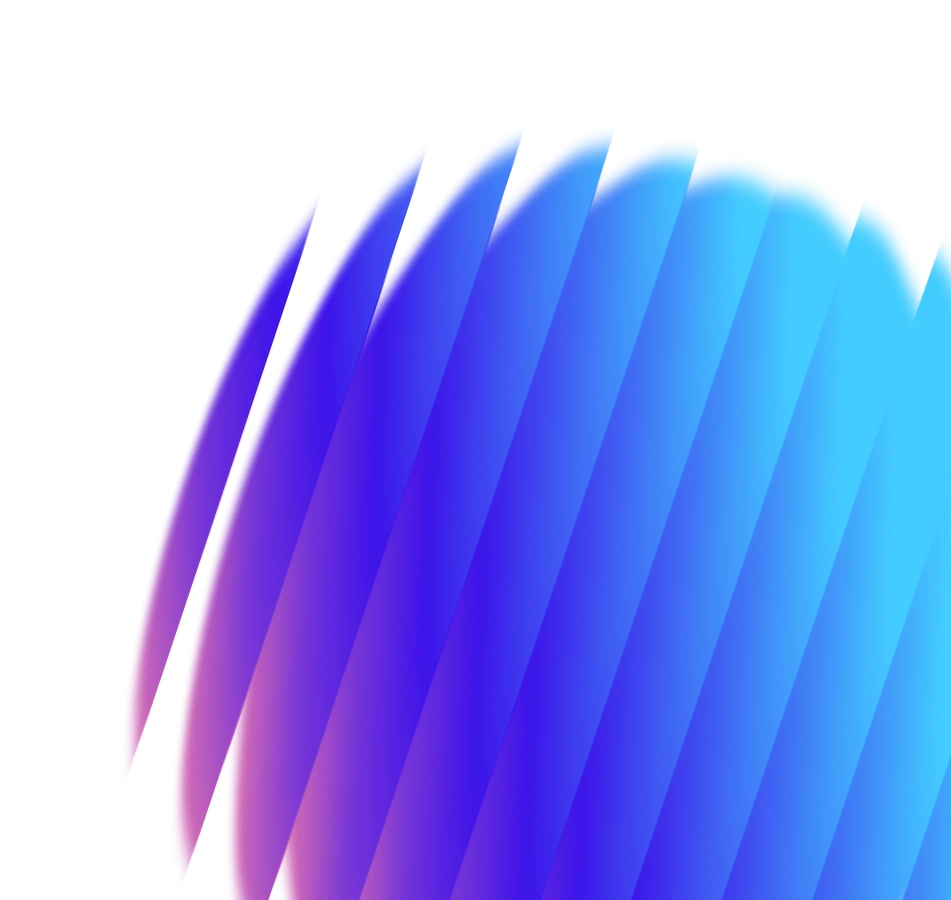 EdCrunch Reload
Merging minds
& technology
23–24 November 2022, Almaty
Offline
In the Palace of Republic,
Hotel Kazakhstan
and Novotel Almaty
Online
join us from
anywhere in the world
on edcrunch.online
Educators from
around the world
join the conference
to learn something new, share their personal experience,
make a statement, find new clients, partners or like-minded people.
For whom EdCrunch Reload?
tutors, educators and parents
preschool organisations and early childhood development centres
Schools, gymnasiums and lyceums
staff members, teachers, designers and top management
Universities, colleges and technical schools
heads of digital transformation
heads of Curriculum & Instruction Departments
digital platform developers
Corporate
heads of corporate universities
HRDs
L&D Specialists
Start-ups
founders, instructional designers
developers, analysts, product managers
and marketing specialists
Purchase access to recorded sessions



Key Topics
From our speakers
#L&D
Good anxiety
Anxiety in fact protects us and is crucial for surviving. There is more: people of all ages are capable of taking control over it and using it for their own benefit. Join us and learn how to experience less anxiety and use it as a source for developing talents and superpowers.
#L&D
Neurodiversity in education
Every student is unique, yet the educational system strives to establish a certain standard. Imagine if you could employ cognitive technologies to discover the full potential of each of your students. Join our discussion on neurodiversity and learn why it plays a crucial role in education.
#L&D
Emotions in work, studies and life
Suppressing emotions and bottling up feelings can endanger your health: both physically and psychologically. Emotional system has a substantial influence on the cognitive processes in humans: if you are trying to suppress emotions, it will be difficult for you to study, and if you are a teacher, your mood swings affect the student assessment process. Hacking the emotional intelligence will enable us to create a healthy, impartial and innovative world.
#KIDS
Speech recognition and reading skills
Speech recognition systems promote development of tools for audio-assisted reading that can be used both in the classroom and at home. In the nearest future literally every child regardless of level of income and life circumstances will be able to receive support for developing early literacy skills. Join the session and find out how we are going to employ these technologies and if they may negatively affect teachers or students.
#K-12
Overcoming teachers burnout
The number of teachers quitting their jobs around the world is raising much concern. Many name emotional burnout among the reasons for quitting. Can a tea break over a muffin or classes on self-awareness save educators the disappointment? How we can make t the well-being of the staff a priority without missing the critical point?
#HE
AI advances
AI is being used by many universities. It should improve the students' performance and help them reach their potential. What is a perfect scenario for that? What failures we may face? What does the future hold for AI in HE?
#CORP
Continuing education and progress at work
Professional retraining and advanced training is not a one-off task as the employees have to learn continuously. Yet it is hard to identify which new skills they will need. Creative approach may help in adequately identifying, assessing and developing skills for internal mobility.
#EDT
Learning and earning in WEB3
Blockchain ensures a more flexible economy, and we are witnessing a launch of new educational models: "learn and earn", when students can get cryptocurrency. Is this model going to be effective and can it really transfer the education system from preschool to K-12?
#KIDS
Parents vote for alternative education
It has been known for a while among parents, students and teachers that a one-for-all approach for the learning process is not enough. Today parents have more options than ever before. At the session we will discuss how parents can choose alternative education that completely meets the demands of their children.
#K-12
Go beyond the textbook
If adults want to learn something new, they do not turn to a book for it. In other words, those who become lifelong learners use different sources of information: YouTube, blogs, podcasts, Wikipedia or TikTok. By incorporating 21st century media tools into the traditional learning materials, we will teach our kids critical thinking and ability to find necessary information on the Internet. This way they will enjoy the learning process.
#HE
Metaverse in higher ED
AR, VR and metaverse can open up new possibilities for the learning process of students. Join us and learn about the latest technologies that can reshape higher education and lead us to unexpected breakthroughs and effective teaching methods.
#corp
In-company training and video content
Educational courses are just a small part of the knowledge transfer system in corporations. 70% of learning happens during the working process. Therefore employees should be granted constant access to knowledge. Join us and learn how to efficiently integrate new training courses with employees and how to use video content that they create themselves.
#EDT
Educational program standards: where to draw the line
High demand for lifelong learning and rapid transfer to online format have boosted the number of offers and providers in EdTech. What really makes a good educational program? Which metrics do we need to use and how?
350+
international experts from 25 countries
setting a global agenda of education
and digital technologies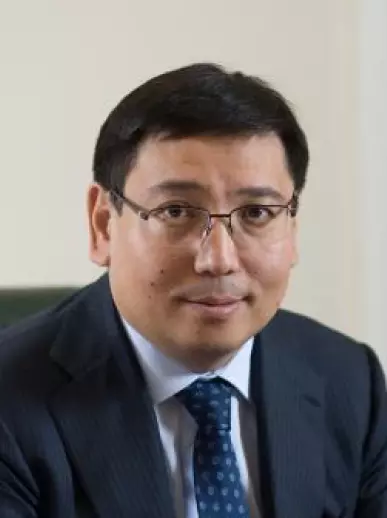 Erbolat Dossaev
Akim of Almaty City, Kazakhstan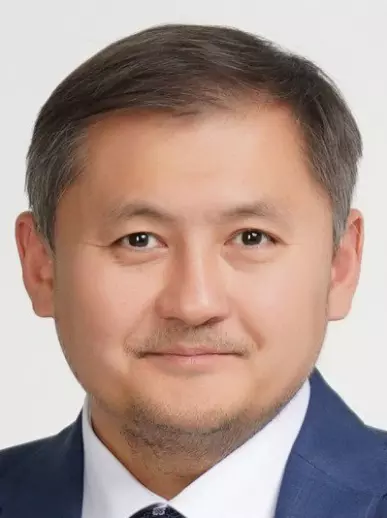 Sayasat Nurbek
Minister of Science and Higher Education of the Republic of Kazakhstan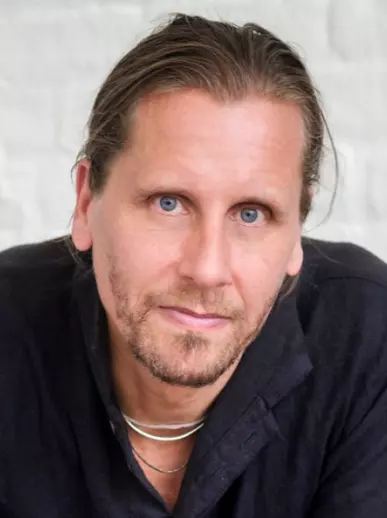 Beau Lotto
Professor of Neuroscience at University of London, Founder of the world's first neuro-design studio Lab of Misfits, UK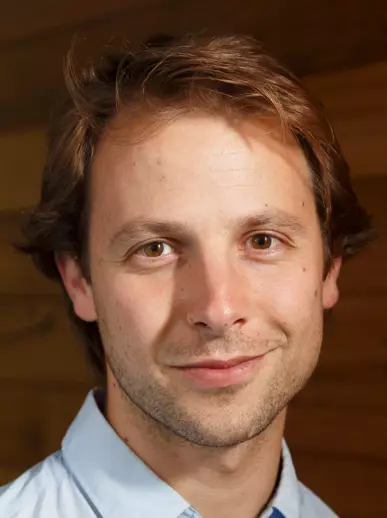 Jared Cooney Horvath
Educational Neuroscientist, Melbourne Graduate School of Education, University of Melbourne, USA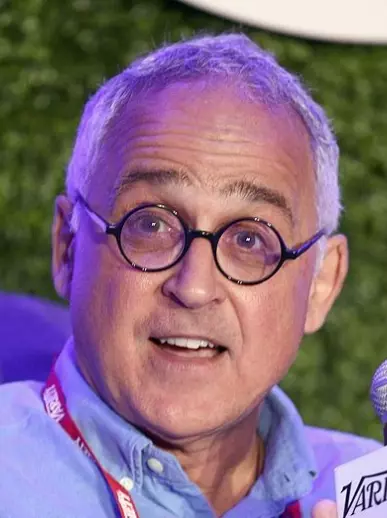 Randy-Michael Testa
Associate Director, PreK-16 Programs in Professional Education, Harvard Graduate School of Education, USA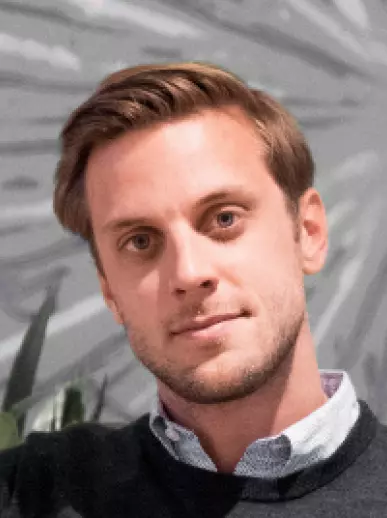 Gauthier Van Malderen
Founder and CEO, Perlego, UK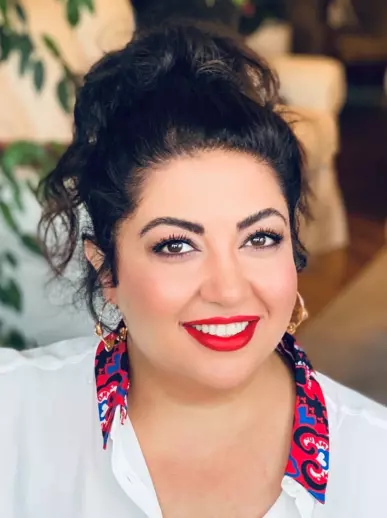 Mohanna Azarmandi
Chief Learning Officer, Microsoft Germany, Germany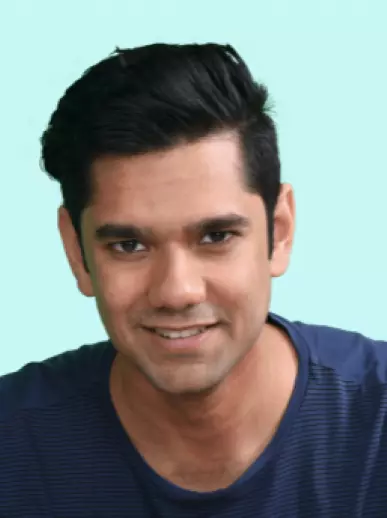 Raghav Himatsingka
Founder, Raising Superstars, India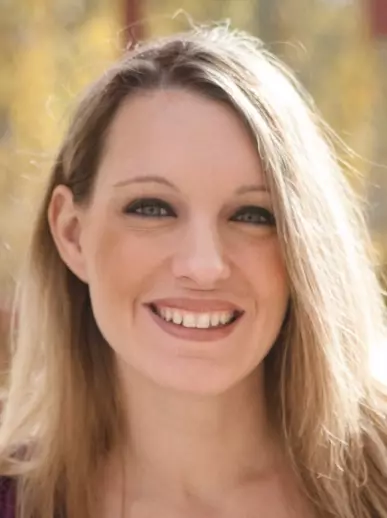 Alice Keeler
Educator, Google Certified Innovator, Microsoft Innovative Educator, K12 Disrupter, and a Google Developer Expert, High School math teacher. Developer for Schoolytics.io, USA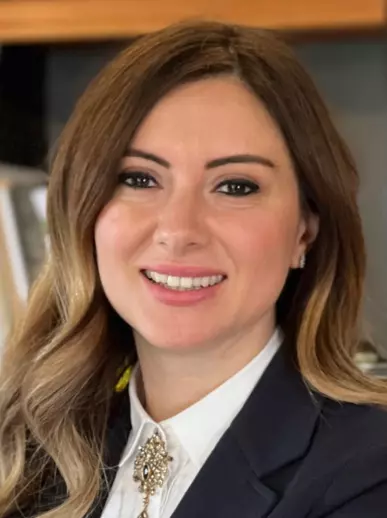 Işıl Boy Ergül
Founder at ETZ, Aron Technology & TeacherX, Turkey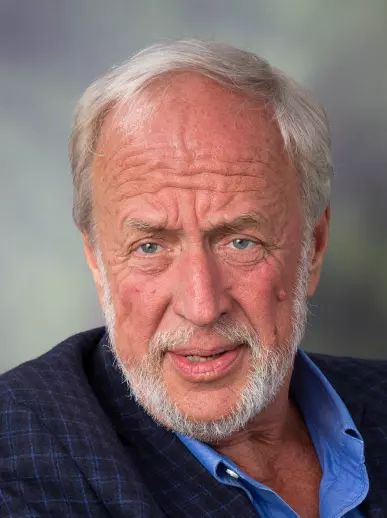 Robert Plomin
Professor of Behavioural Genetics, King's College London, UK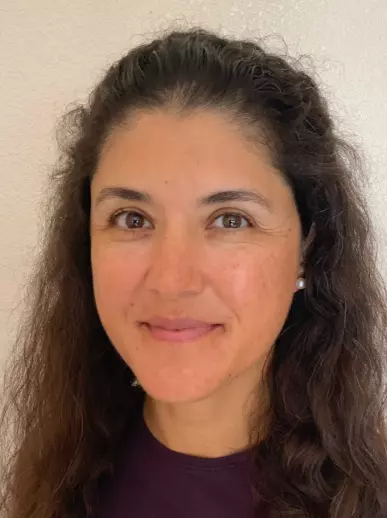 Marie Arsalidou
Founder of Neuropsylab, Adjunct Professor at York University, Canada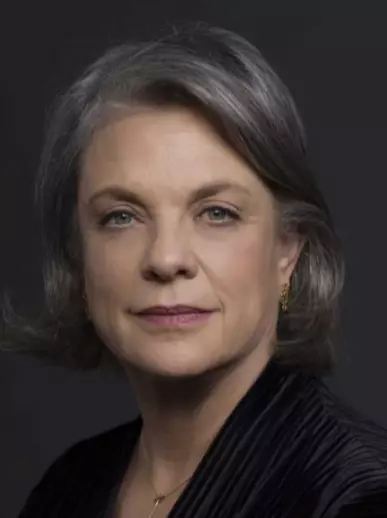 Yuli Tamir
President of Beit-Berl Teachers' Training College, Israel's Minister of Education (2006‒2009), Israel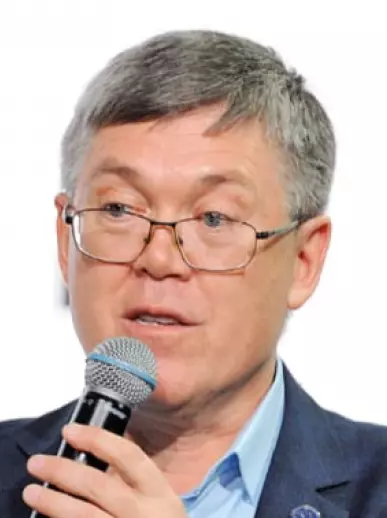 Vyacheslav Dubynin
Doctor of biological sciences, Professor of the Department of Human and Animal Physiology, Faculty of Biology Lomonosov Moscow State University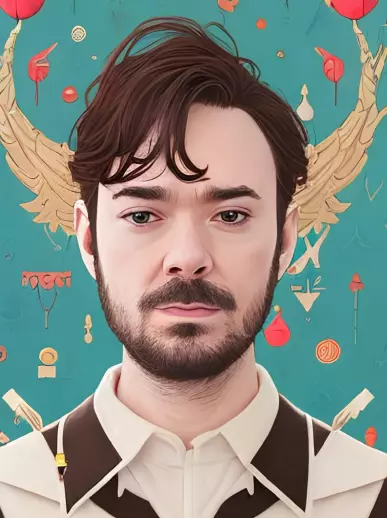 Michell Zappa
Technology Futurist, Information Designer and Founder of Envisioning (a technology foresight institute), Portugal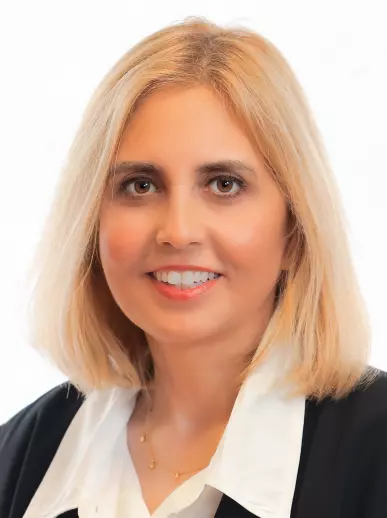 Suzie Kagan
Founder and President, The Israeli Play Therapy Association, Israel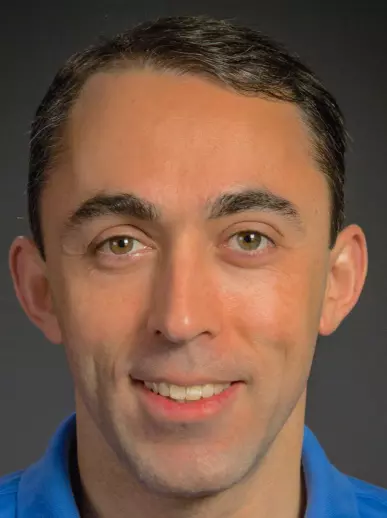 Yigal Rosen
Chief Academic Officer, BrainPOP, USA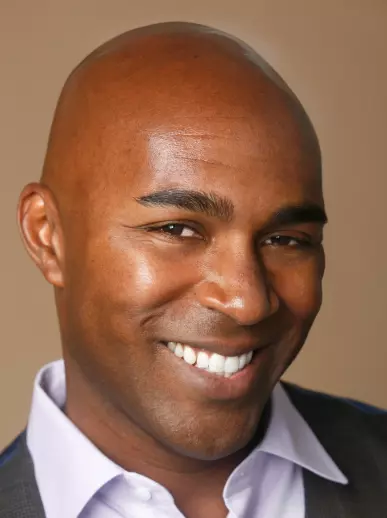 Ken Shelton
Apple Distinguished Educator, Google Certified Innovator, Microsoft Innovative Educator Expert, USA
BECOME A SPEAKER
EDCRUNCH
Your request
has been successfully submitted!
Thank you for your request.
In the next few days we will send
a message to your email.


Broad number of topics and ideas
distributed between six conference tracks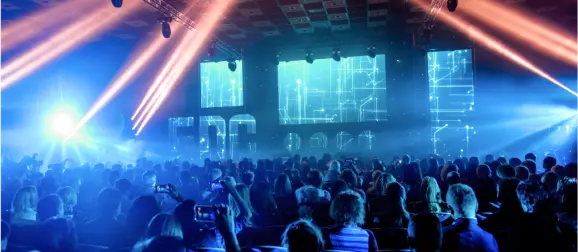 #L&D
EdCrunch Stage
Find out more about learning and the brain. Discover the most trendy aspects of educational technologies today.
EdCrunch Stage is the heart of the conference and the source of inspirational presentations and discussions on learning and the brain.

Business Program. This track uncovers this year's conference theme "The merging of mind and technologies". Speakers will embrace the present knowledge on neurobiology and technologies and teach the participants to transform the educational process, abandon the formal approaches and raise the engagement of students enhancing their learning experience.

Entertaining educational program. An entertaining educational program has been specially tailored for our participants to join every morning and evening: interactive formats, musical and dancing performances.

For whom. Suits all tastes: from parents to teachers and ministers.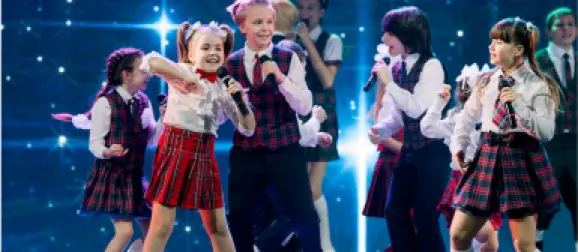 #KIDS
Early childhood
Learn how to protect the mental well-being of your kids, nurture their intelligence with innovative approaches, methods and technologies.
Business program. Join the discussion on learning and development issues of young children from an education and neurobiology perspective. The speakers will share their insights on how to teach children express their emotions, communicate in the era of social media and boost their natural abilities with the help of technologies. Learn about the latest scientific discoveries and exciting educational experiences.

What to expect. The program of the track will be distributed between two halls: the first hall will have lively discussion, inspirational presentations and keynote speeches, and the second: practical sessions and workshops. The track features speakers from different fields: pediatric neurophysiologists, game practitioners and kinesiologists.

For whom. The program is aimed at parents, preschool teachers, teachers, members of preschool organisations and child development centers staff, innovators and edtech product developers.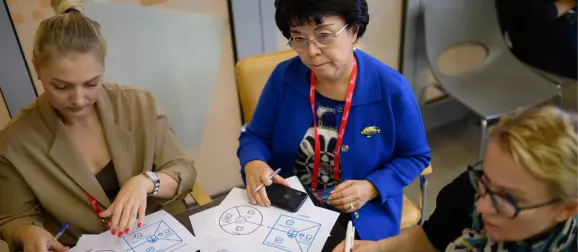 #K-12
School education
Learn how to use digital technologies in the classroom and engage students by surrounding them with creativity.
Agenda. Join our discussion on the transformation of school education in the new era of innovation: what is happening with the management and implementation of educational programs

Learn how to integrate modern technologies into the best traditional aspects of classroom teaching for better outcome based on the science of learning. We will demonstrate how to create a motivating learning experience for students.

What to expect. Two halls will be dedicated to the track with the sessions held simultaneously: the first hall will have lively discussion, inspirational presentations and keynote speeches, and the second: practical sessions and workshops. This track features practitioner-teachers, heads of innovative schools, ergo (OT) practitioners, neurophysiologists, innovators from Apple, Google and Microsoft and instructional designers.

For whom. The agenda of the track is aimed at teachers, instructional designers, heads of schools, extended education centers staff, digital platform and content developers.

#HE
Higher education
Discover different cases, tools and algorithms for integrating digital technologies in higher education.
What to expect. Two halls will be dedicated to the track with the sessions held simultaneously: the first hall will have lively discussion, inspirational presentations from higher education leaders and keynote speeches, and the second: practical sessions and workshops.

Agenda. Find out what is happening in higher education right now and how the universities can keep up with the competition for students. Learn how to adapt to the changes brought by the digital era: AR/VR, meta verse, AI and online education.

Join our discussion on strategies for effective support of students skill development and the importance of LMS, LXP and ILP for promoting personalized learning. Discover how you can blend conventional approaches with new educational formats and what is the role of blockchain in all this.

For whom. The agenda of the track is tailored specially for heads of digital transformation, directors of learning and teaching centers and online learning centers, digital platform developers and instructional designers, authors of online courses and education data analysts.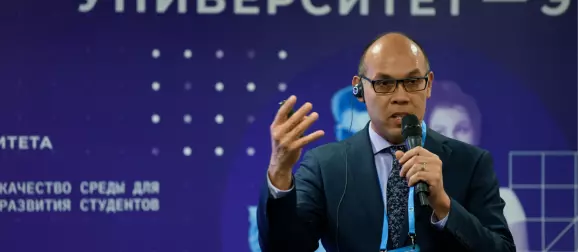 #CORP
Corporate training
A space for corporate L&D practitioners. Learn about new tools, trends and best practices of corporate training.
What to expect. International experts will share their vision on the future of technologies in corporate training. Managers from top companies will present cases and hands-on tools.

Agenda. Join our discussion on training methods with a focus on the needs and individual characteristics of each employee. We will touch upon the latest innovative tools on how to prove, assess and develop skills of your employees.

Get the tips on how and where to look for the latest technologies in talent development, how to test and assess tools. Find out how to engage employees into the training process and sustain their physical and mental well-being.

For whom. The track agenda is aimed at HRDs and L&D specialists, heads of corporate universities, software developers working on platforms and apps for corporate education.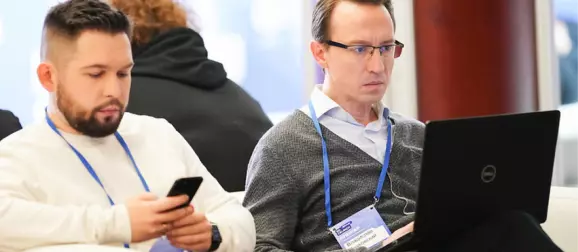 #EDT
EdTech
A space for hands-on advice, successful cases and exchange of experience from the leading EdTech start-ups.
What to expect. Participants will have a chance to personally meet educational innovators, learn about venture investment in EdTech and talk to the founders of well-known start-ups.

Agenda. Find more about all stages of company evolution: from estimating market opportunities to IPO. Learn how to define target audience needs, raise funds, make a team and estimate the project potential from the start.

Discover the trends, tendencies and fast-growing technologies in the educational field: meta verse, blockchain, Web 3.0. and NFT. Find out how you can improve learning results and what measurements are significant to evaluate the quality of your service.

For whom. The agenda has been tailored for IT specialists and EdTech companies, start-ups and their founders, instructional designers, developers, analysts, investors, product and marketing managers.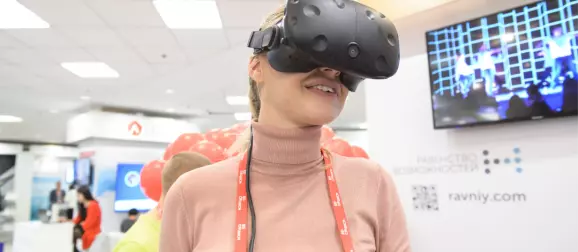 View full program
What happened
at EdCrunch Reload
Nothing but up-to-date information and valuable networking — 5000 participants, 350 speakers,
50 exhibits from 1000 companies, 100 Media members
200 expert sessions, panel discussions and workshops
As part of the six tracks: EdCrunch Stage, early childhood, school education, higher education, corporate training, EdTech.
EdCrunch Night
At the end of each day there is an evening entertaining educational program. Brilliant ideas of modern art united with education.
EdTech Cases
Open stage for presenting EdTech start-ups and their business cases.
Futuristic zones and
installations
Which impress with actual art, bold architecture, and light design.
Edcrunch Expo
An interactive exhibition where you can get acquainted with new products and their creators. And also to hold meetings, sign contracts, find partners and suppliers.
Mentorship Program
Relevant and specific tactical tips from the speakers. Individually for a participant or a group of colleagues.
Purchase access to recorded sessions
Social media for education that will gather 20 000 online viewers from around the world.
Business Program Live Stream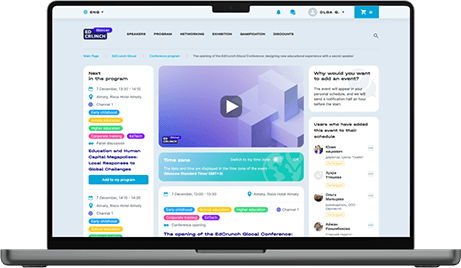 Broadcasting at the federal
level in three languages
Direct Interaction: Speakers and Participants

Ask our speakers your questions
during the live stream and chat
with the participants in private
and public chat rooms
Smart
Recommendations

Complete your profile,
and get a recommendation
from us on a session or a participant matching your interests
EdCrunch Break
Enlightening online breaks in
an edutainment format:
inspirational stories, music, previews,
short interviews with opinion leaders
in education and more
1 Year Access
Get 1 year access to your profile
with recordings of all sessions,
favourite contacts, companies
and their products
Online EdTech
Start-ups Exhibition
Learn about new
EdTech products, get demo access
and special offers, chat online
with company representatives.
Log in to the platform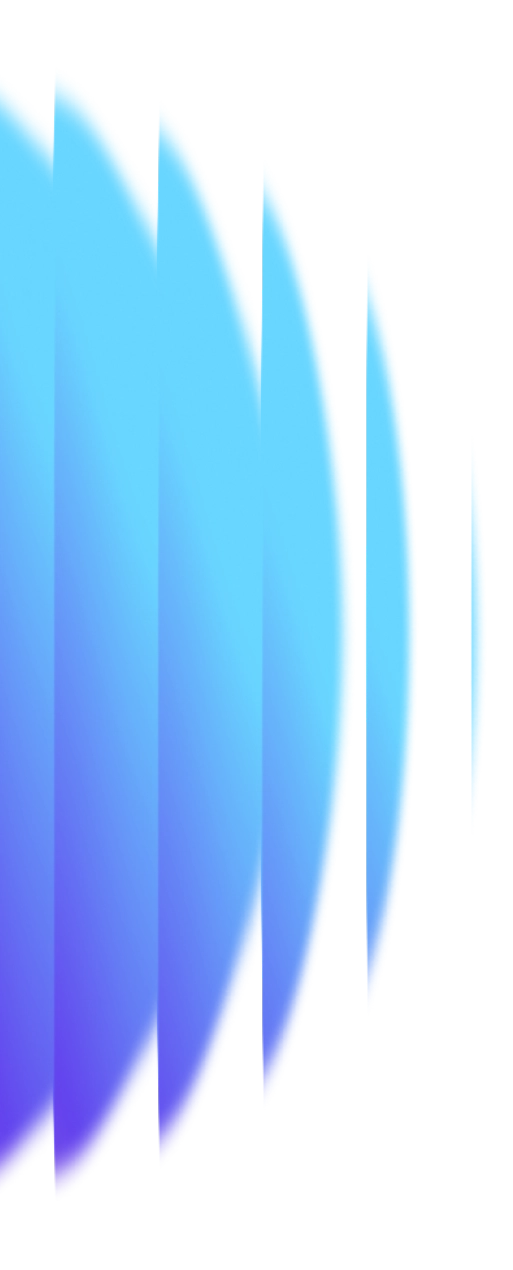 Go to

recordings
15% off
if purchasing more than 3 tickets of the same category
Choose a currency
Access to recordings of the EdCrunch 2022
broadcast throughout the year
all-access pass to edcrunch.online and EdCrunch 2022 live broadcast recordings for 1 year
access to Networking section to chat with participants and speakers of the past conferences
Access to recordings of the EdCrunch 2021 broadcast throughout the year
all-access pass to edcrunch.online and EdCrunch 2021 live broadcast recordings for 1 year
access to Networking section to chat with participants and speakers of the past conferences
SOLD OUT!
Tickets in this category have already expired!
Please choose another category.
ОК!
Free ticket to
EdCrunch 2022
How do I get a free ticket to EdCrunch 2022 under the quota for state educational organizations?
Pick a ticket category and click on "Register"

Complete your personal profile.

Upload a photo or a scan copy of the letter of employment from your HR department to certify your official employment at a public educational institution within the last 3 months.

Share your plans about visiting EdCrunch Reload on social media so that your followers will not miss the event. This is not obligatory, but we give priority to requests with reposts or publications on social media that include why you want to take part in EdCrunch Reload.

Right after our manager checks the documents, you will get a notification on your email indicated during the registration.
The number of places for free face-to-face participation is limited. If there are no more places for full-time attendance of the conference, but your application will be processed according to all the requirements, we will provide you with access to online participation in EdCrunch 2022.

How to account to your employer for conference participation?
Download
template
Hand-ons insights from
notable experts in education

Discussion on
EdTech trends

Event previews, presents
and discounts from our partners
All news
What our speakers
say about
the conference
What they say in social media
about our conference