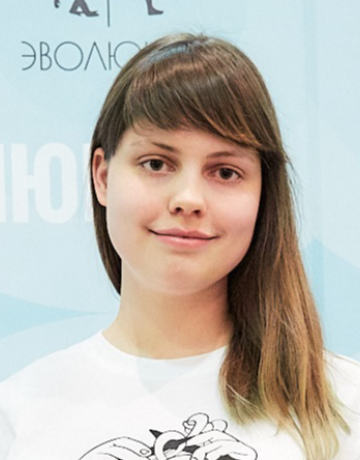 Polina Krivykh
Psychophysiologist, Author of the book about improving memory "Where Are My Glasses, and Other Stories about Our Memory," Science Communicator, TEDx Speaker
Graduated from the Psychology Department of Moscow State University in 2020 (diploma cum laude).

Worked in the cognitive research laboratory of the Higher School of Economics and as a visiting lecturer at the Higher School of Economics and Russian State University for the Humanities.

Interned at Harvard in 2015 thanks to a HIP (Harvard Medical School, Clifford Woolf Laboratory) fellowship.

In 2018 she worked in Satu Palva (University of Helsinki, Finland) and Daniel Schacter (Harvard Psychology Department, USA) laboratories.

Scientific editor and translator of more than 15 books on psychology and neurobiology.

She has been a guest expert on the Mayak radio program Physics and Lyrics with A. Pushny and M. Mitrofanova, on RBC TV, Business FM, Moscow FM, and also in the projects Brunch with a Scientist at the Polytechnical Museum and Lesson for a Teacher at the National Research University Higher School of Economics.

She teaches and conducts workshops at various outreach schools, international conferences and science communication schools: School of Molecular and Theoretical Biology, Conference for Junior Neuroscientists, BarCamp, European Summer School on Science Communication, Summer School of Economics, Pushchino Winter School.