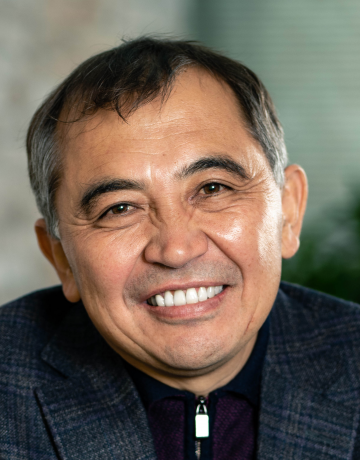 Serik Tolukpayev
Founder of AITAS and Sustainable Education Development Fund, Kazakhstan
He has devoted all of his energy, experience and expertise to setting up the Aitas group of companies. As of now, the association is the largest innovative holding structure of the Kazakh agroindustrial complex and the most powerful poultry meat producer.

It covers 15 enterprises and 3 foundations. The holding structure comprises the Ust-Kamenogorsk Poultry Plant, Makinskaya Poultry Farm, Аitas Meat Distribution, Almaty Poultry Breeding Unit and other companies.

Being a successful manager, Serik Tolukpayev has a strategic vision. He builds up ambitious plans and implements them successfully. Serik considers devotion to the people of Kazakhstan to be his destiny. Therefore, the holding structure management is based on the following values that are congenial not only to the company's top manager but also to employees and colleagues: trust and drive, freedom and responsibility, cognitive need and bravery.
Performances of the speaker
23 November, 10:25 - 11:05
Palace of the Republic, Concert Hall
23 November, 12:00 - 12:50
Hotel Kazakhstan, Grand Ballroom