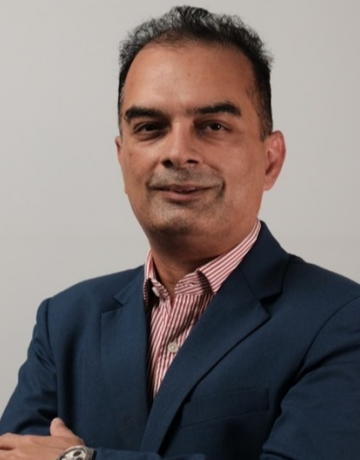 Suresh H. Punjabi
Dean of the School of Continuing and Continuing Education of the National University of Singapore, Singapore
Suresh H Punjabi is a Continuing Education and Training (CET) professional with more than 20 years of management and business development experience in a private education institute, trade union training unit, a local polytechnic and now in the National University of Singapore (NUS). An individual with business acumen balanced with academic principles. He had been instrumental in all his roles leading teams in rolling out CET training initiatives for the industry.

He is currently Associate Dean in the School of Continuing and Lifelong Education at NUS. He leads his team to outreach to organisations to offer Academic and Short Courses. Besides directly reaching out to organisations, his team also reaches out to Individuals as well as Small and Medium Size Enterprises through Trade Associations and professionals through Professional Bodies.

He has graduated with a first class honours from University of Wales (Aberyswyth), then completed his Masters in Business (Information Technology) at RMIT and Masters in Arts (Education Management) at Nanyang Technological University.
Performances of the speaker
16 November, 12:00 - 12:50
Hotel Kazakhstan, Grand Palace
16 November, 13:00 - 13:50
Kazakhstan Hotel, Altyn Emel