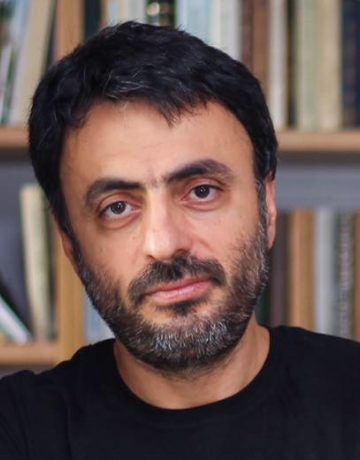 Aram Pakhchanyan
Chairman of the Board, Ayb Foundation, Armenia
"Ayb" School is an internationally recognised center for the radical modernisation of the education system in Armenia. Together with Cambridge Assessment (Cambridge, UK) and UCL Institute of Education (London, UK) the school has developed and implemented a formative assessment system, which is supplemented not only with a summative assessment of students' knowledge, but also with an evaluation of their completed practical work portfolio and projects throughout the entire study period.

The main teaching principle at "Ayb" School is the development of students into responsible citizens, independent and active leaders equipped with all the essential skills necessary in real life, capable and willing to change the fate of the country in which they live. The "Ayb" School's student training system and diplomas of its graduates are recognised by 65 leading universities in the world.

Aram Pakhchanyan is the Chairman of the Board of Trustees of the Dilijan Central School (Armenia) and a member of the Board of Trustees of the Military and Sports College named after Monte Melkonian, co-founder of the "Ayb" Educational Foundation, a member of the TEDxYerevan Advisory Board, a member of the Board of the "Arar" Foundation, he also was a member to the governing councils of development organisations, and actively participates in public endeavours. Since 2011 he has been writing a column in the authoritative Armenian edition of "Mediamax".

"Ayb" School actively shares practical experience with teachers' collective from Armenia and around the world. "Ayb" is a member of the PASH schools network organised by the Goethe Institute, cooperates with the Nazarbayev Intellectual Schools Foundation (Kazakhstan), and has close ties with advanced educational projects in Russia.

Since it formed in 1993, Aram Pakhchanyan has been involved in the development of the international tech company ABBYY, a leader in the development of intelligent content and business process management systems based on artificial intelligence. In 1996, he was responsible for the development of ABBYY's business in the corporate market, and since 2004, in the position of vice president of the company, he led the international expansion of the ABBYY family of corporate products to 98 countries.

Aram is a co-investor and member of the advisory board of Granatus Ventures, the first venture fund in Armenia. The fund's portfolio includes: Menu Group, the leader in food delivery in Armenia and Belarus, which continues to actively expand; Benivo, which has created a unique employee relocation service for large corporations; as well as several technology startups: Grofv, Xcloud Networks, 2Hz, Sololearn, winners of prestigious international premiums. The valuation of the business of Granatus Ventures has grown several times since his investment.
Performances of the speaker
23 November, 14:00 - 14:50
Hotel Kazakhstan, Grand Ballroom