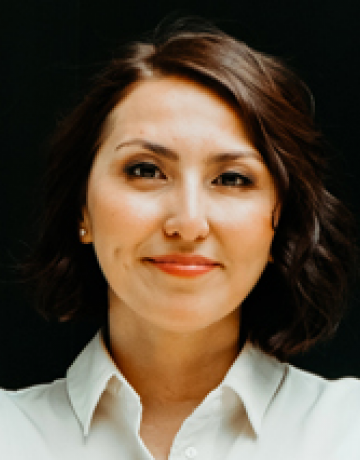 Asel Mukhametzhanova
Chairman of the Board of the National Center of Professional Development Orleu, Kazakhstan
She is the Chairperson of the Management Board of the Center for Advanced Training Orleu that is subordinate to the Ministry of Enlightenment of the Republic of Kazakhstan.

She held various positions in the area of education: a teacher of English at the Manash Kozybayev North Kazakhstan University, an advisor on the U.S. education issues, a manager at the Career and Advising Center of the Nazarbayev University, a deputy director for educational issues at the Center of Excellence of the Nazarbayev University, a director for the Department of Continued Education of the Nazarbayev University, and an education specialist of the World Bank in Kazakhstan.

In 2016, Asel coordinated a national study on integration of trilingual education in Kazakhstan (the study was carried out by JSC Information and Analytical Center) and co-authored the book entitled "Organization of Trilingual Education: International Experience and Recommendations for Kazakhstan". She contributed to negotiations in the context of the World Economic Forum in Geneva, whereupon Kazakhstan rose from place 118 (in 2016–2017) to place 4 (in 2017–2018) in the Global Competitiveness Index by the elementary education coverage indicator.