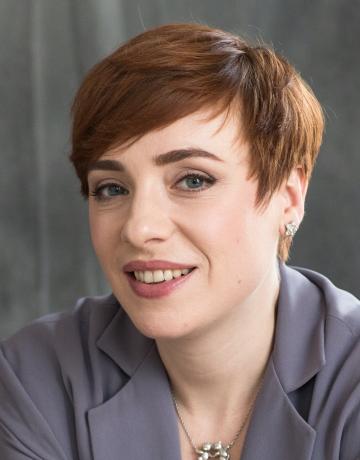 Early childhood
School education
Higher education
Corporate training
EdTech
Almaty, Rixos Hotel Almaty
Tutta Larsen
TV and radio host, Russia
Very popular TV and radio host, one of the best interviewers of the country. From 1998 to 2008 Tutta was the most famous VJ of the MTV (Russia) channel.

She hosted the daily talk show "Girls" on the "Russia-1" channel, the TV show "From zero to five" on the channel "Mother and Child", as well as "Big Fish" on the radio channel "Vesna FM" and "In share" on Finam FM. At the moment she hosts "Episodes" on the "Amedia" channel as well as "Family Stories" and "Bright Evening" on radio Vera.

From 2007 she worked on radio Mayak. Prior to that she hosted "With pepper for life" on Radio MAXIMUM. In May 2015, soon due to give birth to her third child, she launched: subjective television ТUТТА.ТV — a project dedicated to issues of concern for every woman: pregnancy and childbirth, parenting and family relationships.

Currently Tutta, along with her daughter Marfa, host a culinary show «Breakfast with a bang» on the TV channel "Carousel". Apart from that, Tutta Larsen hosts the live shows Arena Moscow Night on culture.rf.

Mother of three.
Выступления спикера
7 December, 14:50 - 15:30
Almaty, Rixos Hotel Almaty