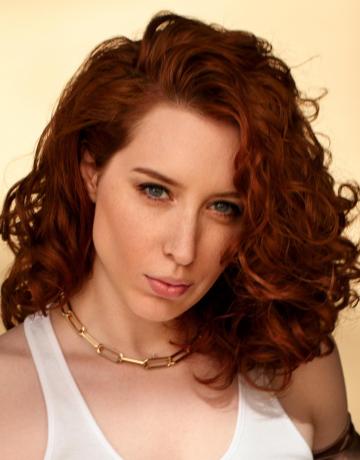 Irina Shikhman
Journalist, interviewer, author of 'A pogovorit?' YouTube channel, Russia
Irina Shikhman was born on the 17th of May 1984 in Tomsk.
While studying in a lyceum she took interest in journalism, dreamt of becoming a ballerina and had worked on the radio. After finishing her lyceum Shikhman was admitted to Tomsk University to the Journalism Faculty, however, she soon moved to Saint-Petersburg, where she worked as a special correspondent for a year in "Stories in detail". Later, invited by Sergey Mayorov, Irina moved to Moscow to start her job in the TV shows "Details. The Newest story" on the STS channel and "Observations diary" on the Fifth Channel.

In 2016 Irina along with Andrey Samarcev hosted the TV show "Double standards" on the NTV channel. In 2017 Irina Shikhman became the owner and host of the Youtube channel "Let's talk?", where she posts exclusive interviews with the most unexpected guests.