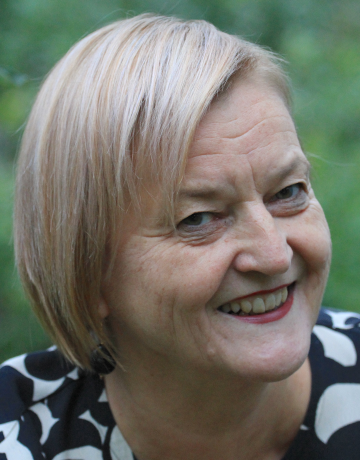 Marjo Kyllönen
Head of Development Department, Education Division of the City of Helsinki, Finland
Dr Marjo Kyllonen has PhD in Education. She defended her doctoral thesis on Future School and Leadership in December 2011. After defending her thesis, she further developed the concept of future school and its role and prospect in society. Dr Kyllonen is enthusiastic in developing quality of future school and its' ecosystem. She believes that education makes difference. Education builds ups societies, promotes social cohesion and well-being. She emphasizes the importance of Leadership to promote successful future for the nations.

Future school concept has arisen international interest and Dr Kyllonen has been visiting as a keynote speaker in various countries around the world and almost all the continents including Asian and Taiwan. BBC has nominated her as the Educator of the month 12/2015. June 2015 she had a TEDx talk on the Future School conсept in Hamburg and January 2017 in VilnusTEDxED.

Dr Kyllonen has a long history and experience in Education sector. She has worked in a leading possession for education services over 16 years. Currently she is the Head of Development Department in Education Division of the City of Helsinki. Helsinki Education Division provides education services from early childhood education up to the adult training, There are approximately 14 000 professionals serving around 160 000 customers.

She has been appointed to various committees on national level among other issues national core curriculum work, pupils welfare, pupils assessment. On city level she's in the lead for curriculum renewal and implementing the Future School concept in Helsinki. She has also various publication: Future School, Social Cohesion and Well-being, Leadership, Evaluation, Multicultural issues, Multi-professional co-operation.

Dr Kyllönen does a lot of voluntary work promoting children's education in developing countries, which is important top for her.
Performances of the speaker
23 November, 10:25 - 11:05
Palace of the Republic, Concert Hall
23 November, 16:00 - 16:50
Hotel Kazakhstan, Grand Ballroom