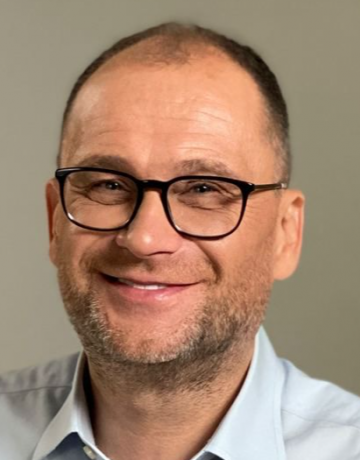 Svyatoslav Dovbnya
Pediatric Neurologist, Expert of Naked Heart Foundation
Children's neurologist, visiting professor in the Department of Neurology at the University of New Mexico (USA).

Professional interests: developmental disorders, children's mental health issues, autism spectrum disorders, early intervention programs, practices with proven effectiveness, supported employment, training and support programs for parents of children with ASD.

Svyatoslav graduated from LPMI (now St. Petersburg State Pediatric Medical University) and Ersta Sköndal University College (Sweden). He received training and internships in the USA, Great Britain and Sweden.

He is the author-developer of educational programs for early intervention, psychological support for families, mental health services for young children, and programs to help children with ASD and other developmental disorders.

He is a certified trainer for the EarlyBird and Mellow Parenting programs in the United Kingdom.

Member of international professional associations in early intervention, infant mental health, child and adolescent psychiatry, and behavioral analysis.

He is the author of numerous publications (over 100) on helping families with children with developmental disabilities, and publications on attachment development and helping families at social risk.

Co-author of books: "Children with Autism Spectrum Disorders in Kindergarten and School: Practices with Proven Effectiveness," "There Is No Unlearned Child," "In Search of a Solution," "Early Intervention for Disabled Children in Russia: A Multidisciplinary Approach," "Volunteer Work in Children's Homes," "Early Relationships, or What Do Babies Want? "Early Intervention Programs in Children's Homes", "How to Help a Child with ASD", "How to Organize Leisure Time for Children and Teens with Developmental Disabilities", "How to Organize Inclusion in Kindergarten".

Scientific editor of the Russian edition of Carol Kranowitz's book "The Out-of-Sync Child. Recognizing and Coping with Sensory Processing Disorders," "Denver Early Intervention Model for Children with Autism," "Abandoned Children: Deprivation, Brain Development, and the Struggle for Recovery," and more.
Performances of the speaker
23 November, 12:00 - 12:50
Novotel Almaty, Calipso A
23 November, 13:00 - 13:50